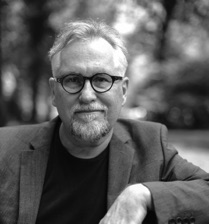 Aaron J. Leonard is an author and historian with a particular focus on the interplay of radicalism and repression. He is the author of "Heavy Radicals: The FBI's Secret War on America's Maoists," and "A Threat of the First Magnitude," pathbreaking books that revealed the untold story of the FBI's efforts in the 60s-early 70s against US Maoism.
Along with those works he, with colleague Conor A. Gallagher, published examinations based on secret information about the FBI's role in the killing of Black Panther Party member, Fred Hampton.
Following his first two books he turned to writing about contention in the cultural realm. In "The Folk Singers & the Bureau," and "Whole World in an Uproar," he tracks the interplay of artists such as Pete Seeger, Woody Guthrie, Sis Cunningham, Dave Van Ronk, Phil Ochs, Bob Dylan, and a host of others who sparred with forces of the status quo in producing their music.
In May 2024 he will publish "Meltdown Expected: Crisis, Disorder & Upheaval at the end of the 1970s" (Rutgers Univ. Press), reframing the map of the end of the much-maligned Seventies decade.
He has a BA in Social Sciences and History magna cum laude, from New York University. Originally from the Central New York town of Herkimer, Leonard lived most of his adult life in Brooklyn, but he now calls Los Angeles home.